If you're dealing with hair loss or thinning, we have solutions for you.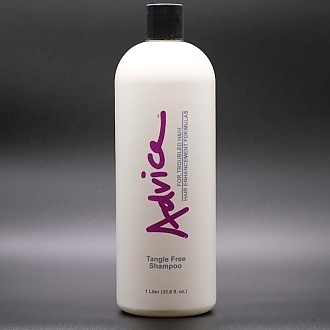 Hair loss or thinning can happen to anyone at any age. While it can affect your confidence and other areas of your life, you don't have to give up and let your hair loss control your life. Instead, let our team of experienced stylists at Apollo Hair of Lubbock recommend the best solution for your needs. We offer a wide range of hair replacement products, such as custom hairpieces and wigs made of real or synthetic hair. No matter your hair's color or texture, we are confident that we can find you an option that suits you and looks natural.
If you have tried other hair replacement products before, you may have been disappointed with them whether they looked too obvious or were uncomfortable and difficult to use. You won't have that problem with our products. We have seen vast improvements over the years in our hair replacement products, and today they look and function better than ever. They hold up well no matter how active you are, and they are very comfortable and secure. In addition, we'll train you on how to maintain your hair replacement system with the proper products.
We're proud to help our customers in Midland, Texas find the right solutions for their hair loss, and with over 30 years of experience, we have the necessary expertise to do so. If you are ready to try hair replacement products that work, contact us today, and we'll provide you with a free, no obligation consultation.
---
At Apollo Hair of Lubbock, we offer hair replacement products for people in Lubbock, Abilene, Amarillo, Austin, Big Springs, Midland, Wichita Falls, and Wolfforth, Texas; Albuquerque, Clovis, Hobbs, Roswell, and Santa Fe, New Mexico; and Oklahoma City, Oklahoma.
Similar Services We Offer: