Learn more about how you can restore thinning or balding hair.
Most men experience thinning or balding hair as they get older. Although you may have expected this as you progressed through adulthood, you may not have expected the loss in confidence that came with losing your hair. While you may currently feel less than stellar about your current hair situation, we want to change that at Apollo Hair of Lubbock.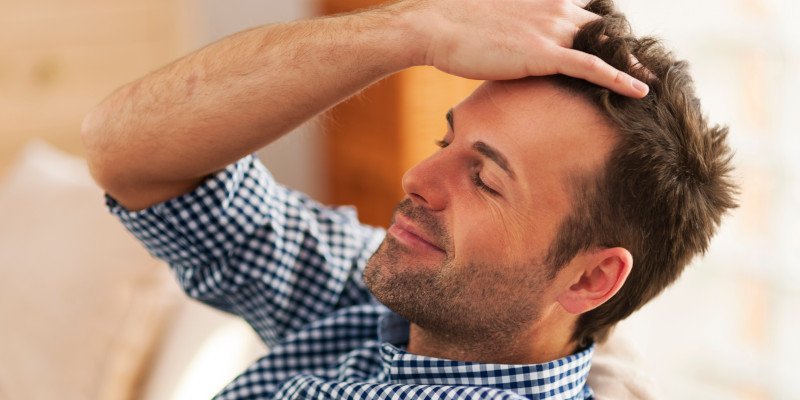 Our hair replacement specialists in Lubbock, Texas are known for our hair loss products for men. When most men think of hair loss products for men, two things typically come to mind:
1. They have to undergo a surgical procedure to restore their hairline or eliminate balding areas.
2. The results will appear unnatural, and everyone will know that it isn't actually their real hair.
With our hair loss products for men, you don't have to undergo surgery. And even better, the results you get will appear natural, so you can feel confident about the way your hair looks once again.
Some of our hair loss products for men include custom hairpieces, custom wigs, and proven scalp treatments, styling sprays, and shampoos designed to restore thinning and balding hair. Our stylists will consult with you to determine the best option based on your desired outcome and lifestyle.
Hair loss doesn't have to be permanent when you explore your options for hair loss products for men. For more information about these products or to set up an appointment with one of our experienced stylists, reach out to us today.
---
At Apollo Hair of Lubbock, we offer hair loss products for men in Lubbock, Abilene, Amarillo, Austin, Big Springs, Midland, Wichita Falls, and Wolfforth, Texas; Albuquerque, Clovis, Hobbs, Roswell, and Santa Fe, New Mexico; and Oklahoma City, Oklahoma.