Custom wigs can look incredibly natural.
You may view wigs as something people wear only when they dress up. And you may think that wigs can be spotted a mile away because they never look real. At Apollo Hair of Lubbock, we want you to know that custom wigs can look incredibly natural, and we offer wigs that you would never guess aren't real hair.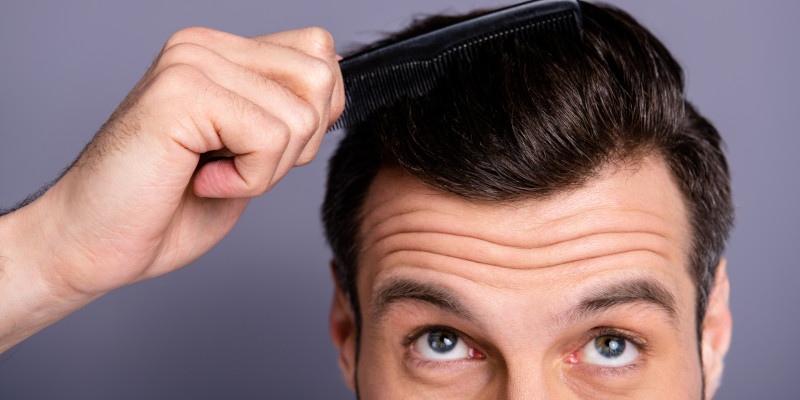 If you have started to bald as you age, you may miss your full head of hair and wonder if there is something you can do to restore your hair and your confidence. We often recommend custom wigs to people who come and see us in Lubbock, Texas if they want results instantly.
We take special care to make our custom wigs look natural, so that no one thinks twice when you wear your wig out and about. We will make sure your wig matches your complexion, your original hairline, and your desired cut and color to ensure you feel good about yourself whenever you wear your wig.
Although custom wigs are the right choice for some, we also offer other hair replacement solutions for others who would rather not go this route. For example, we can introduce you to our options for custom hair pieces, tapes and adhesives, shampoos and conditioners, and more.
We're excited to show you how we make custom wigs and what we do to make them look incredibly natural. Come in for a fitting with us today – contact us to schedule your initial appointment.
---
At Apollo Hair of Lubbock, we offer custom wigs for people in Lubbock, Abilene, Amarillo, Austin, Big Springs, Midland, Wichita Falls, and Wolfforth, Texas; Albuquerque, Clovis, Hobbs, Roswell, and Santa Fe, New Mexico; and Oklahoma City, Oklahoma.