Get a full head of hair with a custom wig.
Wigs aren't just for dressing up. In fact, a wig is a great thing to wear if you want to give your hair a different look or enjoy having a full head of hair again. At Apollo Hair of Lubbock, we make custom wigs for men and women in the Midland, Texas area who are balding or notice that their hair has started to thin as they age.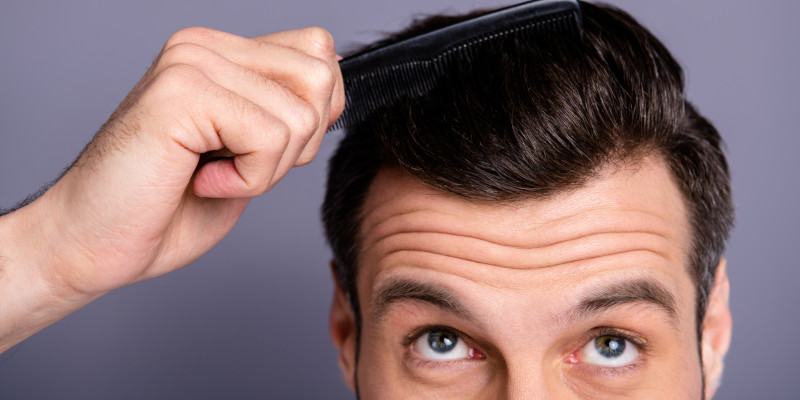 If you have started to bald or your hair is much thinner than it used to be, you may be discouraged about this natural hair loss process. And although there are products out there that can help with this balding and thinning, you may want immediate results that restore your confidence.
In cases like these, we highly recommend our custom wigs. Most people are worried that their new wig won't look natural, but we guarantee you'll hardly be able to tell if it's your real hair or not. Although we can imitate your natural hair when we make your custom wig, we can also give you an entirely new look if you prefer. Don't be afraid to branch out and try a new hairstyle or hair color when we create your custom wig.
When you start to wear your new wig, no one will think twice about whether it's your natural hair. Contact us today to learn more about our custom wigs or to schedule your first wig fitting. We look forward to helping you improve your appearance and regain your confidence!
---
At Apollo Hair of Lubbock, we offer custom wigs for people in Lubbock, Abilene, Amarillo, Austin, Big Springs, Midland, Wichita Falls, and Wolfforth, Texas; Albuquerque, Clovis, Hobbs, Roswell, and Santa Fe, New Mexico; and Oklahoma City, Oklahoma.