APOLLO VITA-PECIA
These vitamins are formulated to provide necessary nutrients to hair follicles and roots where hair starts to grow. The ingredients maximize hair enhancement and maintenance to increase the ability to retain long lasting hair. This comes in a two month supplies; one tablet per day totaling 60 tablets.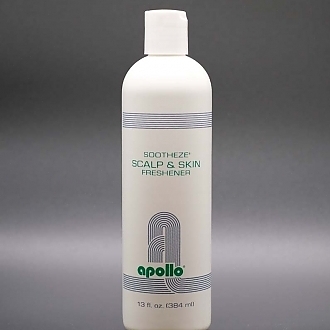 SOOTHEZE SCALP & SKIN FRESHENER
This scalp treatment aids in controlling itchy scalp and skin discomfort. Skin is left feeling soothed, cool and tingling after each daily use. This is great sun burns and insect bites. Comes in 13 Oz. bottles.
SEPTADERM
This scalp treatment provides general hygienic care and helps to relieve an itchy scalp. Comes in 12 Oz. bottles.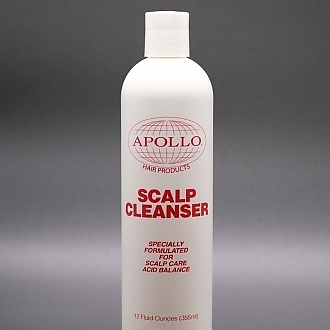 SCALP CLEANSER
This scalp treatment is designed to clean the scalp and remove unwanted oil and flakes. Comes in 12 Oz. bottles.
MEGADERM - NATURAL SILKY CLEAN CLEAR SHAMPOO
This scalp treatment shampoo contains a natural herbal complex that creates new life and body for hair. Each time this shampoo is used it will help give hair a natural volume. Comes in 8 Oz. bottles.
MEGADERM - NATURAL CONDITIONING RINSE
This conditioner is a natural hair fortifier that adds volume, height, and strength to hair. Comes in 8 Oz. bottles.
MEGADERM - NATURAL DEEP CLEANSER
Voluptas repellat fugit, recusandae pede habitasse, integer tellus mollis? Cras occaecati. Nisi, senectus id ante minim earum justo curae explicabo veritatis felis, fugiat numquam ante provident. Augue in cumque, sunt omnis.
CHEVEUX HAIR & SCALP REVITALIZER
This scalp treatment is reinforced with Bioten to promote the growth of healthy hair, and may help prevent future hair loss. Comes in 10 Oz. bottles.