Choose our non-surgical hair replacement products for a safe, natural solution to hair loss.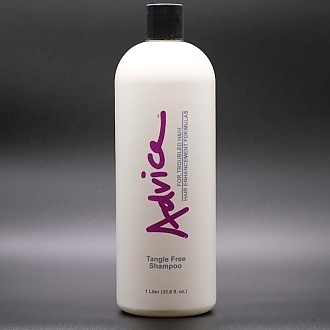 Hair loss can happen to anyone, no matter your gender or your age. But our view at Apollo Hair of Lubbock is that hair loss is not something that you have to accept and put up with! Our hair replacement products enable you to enjoy a natural and quality solution to your hair loss or thinning hair. If you have been struggling with other products that make your thinning hair even more obvious or don't allow you to utilize them with full-confidence, we have options that will work beautifully for you.
We have a variety of hair replacement products to benefit your needs, including tapes and adhesives, styling sprays, scalp treatments, and shampoo and conditioner products. If you are unsure of what products will work for you, don't worry– that's what we are here to help you with! Our truly caring stylists in the Lubbock, Texas area utilize their decades of experience to find the best possible solutions and hair replacement products for your type of hair, the texture, and even the degree to which it is thinning. Whether you want a hairpiece or just need some help covering up some thinning areas, we truly see what we do as helping our clients regain their confidence.
If you are unsure what hair replacement products will be of use to you, we can get you started with a free, no obligation consultation for new customers. We give you recommendations based on your unique hair-styling needs and let you decide if you would like to move forward. For more information about our services, please contact us today.
---
At Apollo Hair of Lubbock, we offer hair replacement products for people in Lubbock, Abilene, Amarillo, Austin, Big Springs, Midland, Wichita Falls, and Wolfforth, Texas; Albuquerque, Clovis, Hobbs, Roswell, and Santa Fe, New Mexico; and Oklahoma City, Oklahoma.
Similar Services We Offer: