Our hair loss products can minimize the effects of balding and thinning.
Every hair on your head has its own growth cycle. If you're dealing with male pattern baldness, the growth cycle of your hair follicles weakens over time. When this happens, your hair follicles shrink, and they produce shorter and finer strands of hair. Eventually, the growth cycle won't continue, and new hair won't show up to replace the lost hair.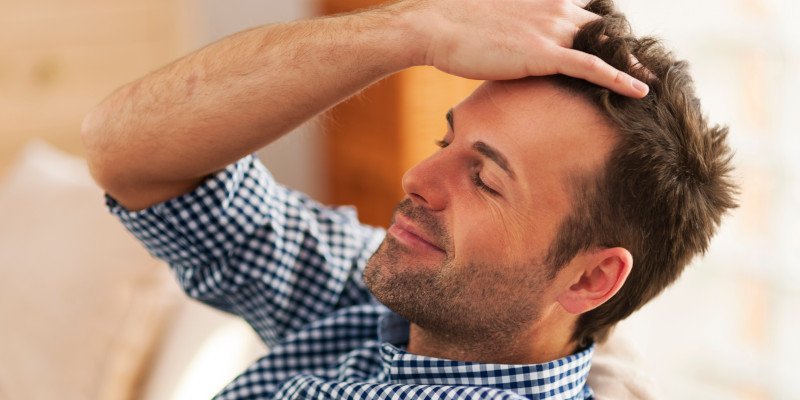 Genetics often play a big role in male pattern baldness, and some men start to notice its effects as early as their teenage years. However, most men notice that they start to bald or have thinning hair somewhere in their thirties or forties.
If your hair isn't what it used to be thanks to the effects of male pattern baldness, you don't have to accept your thinning, balding hair. Talk to us at Apollo Hair of Lubbock about our highly effective hair loss products for men. These hair loss products have helped many men in Midland, Texas restore their hair and feel confident about their appearance once again.
In addition to our hair loss products for men, we also offer other options that can help you with hair loss. Some of these include custom wigs, custom hairpieces, and non-surgical hair replacement.
Improve your hair and your confidence with our hair loss products for men. Contact us to learn more or to set up your free, no-obligation consultation with one of our hair loss specialists.
---
At Apollo Hair of Lubbock, we offer hair loss products for men in Lubbock, Abilene, Amarillo, Austin, Big Springs, Midland, Wichita Falls, and Wolfforth, Texas; Albuquerque, Clovis, Hobbs, Roswell, and Santa Fe, New Mexico; and Oklahoma City, Oklahoma.