We offer a variety of hair thinning treatments and other hair loss solutions.
Hair thinning can be caused by many things such as stress, hormonal changes, medical conditions, aging, or genetics. And while it can and does happen to many different people, it can still be difficult to deal with at times. If you need help for thinning hair, visit our salon at Apollo Hair of Lubbock, and we will provide the non-surgical solutions you are looking for in Midland, Texas.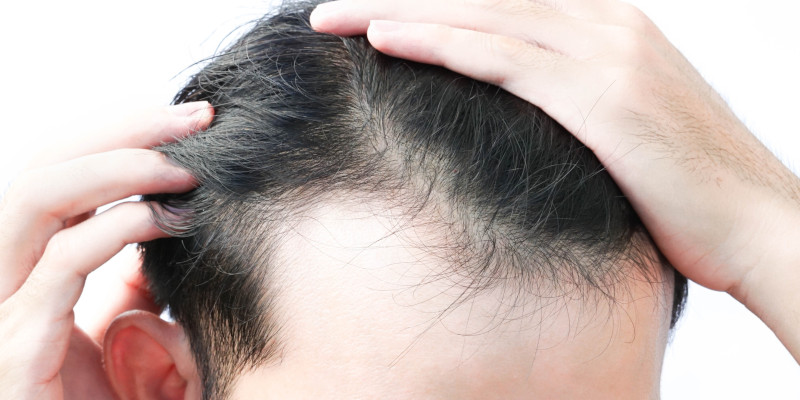 Having been in the hair loss solutions business since 1984, we have seen a lot of changes over the years and do our best to stay up to date on new processes and products. In other words, we make sure we really are providing you with the best possible solutions when we offer our help for thinning hair.
Another way that we are able to accomplish this is by customizing solutions for each person, whether they are interested in scalp treatments or hair replacement systems like wigs and hairpieces. No matter what your needs are, we'll take the time to listen to your concerns, educate you about your options, and offer our professional input during a complimentary, no-obligation consultation.
Our owner is fully licensed, certified, and insured, not to mention extremely passionate about what we do here. In addition, our staff is committed to creating a compassionate, friendly, and fun atmosphere at our salon, so you can feel right at home when you come to us for hair thinning solutions. If you need help for thinning hair, don't hesitate to contact us today.
---
At Apollo Hair of Lubbock, we offer help for thinning hair for people in Lubbock, Abilene, Amarillo, Austin, Big Springs, Midland, Wichita Falls, and Wolfforth, Texas; Albuquerque, Clovis, Hobbs, Roswell, and Santa Fe, New Mexico; and Oklahoma City, Oklahoma.